Haciendas Homes for Sale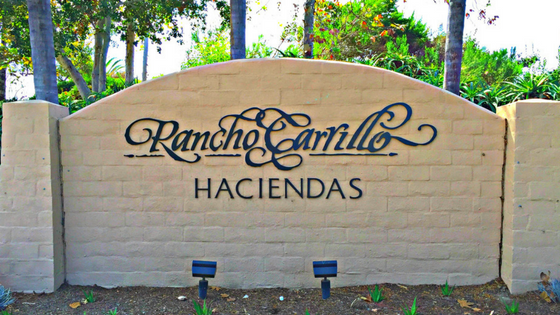 [tcb-script charset="UTF-8″ type="text/javascript" id="idxwidgetsrc-47556″ src="//www.SanDiegoHomes4u.idxbroker.com/idx/customshowcasejs.php?widgetid=47556″][/tcb-script]
Are you ready to see the homes of Haciendas?
Haciendas is one of the 18 communities in Rancho Carrillo, Carlsbad. This master-planned neighborhood started making noise in 2002 and continued building properties until 2004. What makes this place so attractive is its elevated location and the access to perfect panoramic views.You might ask what makes Haciendas special that you want to move your entire family here to reside? Let's take a look at the several impressive reasons why this beautiful community nestled in hills and valleys should be your next apple of your eye! They continue to raise their game through their amenities and the easy access to the best shopping centers! Haciendas fees are fairly reasonable compared to the other communities in Rancho Carrillo. Homeowners don't have to worry about paying high HOA fees and can just relax.
They have an amazing community swim center with a 57 foot pool and spa heated all year round.
Imagine 4 miles of nature-preserved trails that connect to the San Marcos trail system and to the blossoming trails of Bressi Ranch and La Costa.
A clubhouse where you can hold either household events or where you can join the community activities.
You will also be near Alga Norte Park where you can have an enjoyable time at the playground and skatepark.
The Leo Carrillo Ranch is nearby.
You're close to the beach, and you will also be surrounded by layered resorts where you can do shopping at the same time. Bressi Ranch and Plaza Paseo Real are your go-to places for shopping and dining!
Your school age children won't have a difficult time since the high-ranking schools of Carrillo Elementary, San Elijo Junior High, and San Marcos Middle School are all within the vicinity!
We haven't talked about the houses!
Whether you're a first time home buyer, baby boomers or retirees, the homes for sale in Haciendas are where you can begin your search. If you have kids moving back home it's ideal to look for a house that will work for everyone. Houses have an average living space of 4,300 sq. ft. with usually 5 bedrooms and 5 bathrooms. Most of the properties are two story and a few one story single family homes. A luxury, gorgeous home has an active listing of $1,389,900. With 5 bedrooms, 6 bathrooms, and 4,284 sq. ft. living space. This spacious slice of landscape features an open floor plan, hardwood floors, huge kitchen with granite countertops, a well-kept living and dining room ferociously built for family events. It's also situated with its own pool and spa area!
Do you want to know more about the homes for sale in Haciendas?
My name is Dennis Smith and I'm one of the REALTORSⓇ in Carlsbad who specializes in real estate buy and sell from residential to apartment buildings.I have been passionate about helping people find their own home since 1994 and this strong desire has never ceased.Please don't forget to call me at 760-212-8225, when you get to the area. We can go ahead and check out the other properties for sale. I can't wait to meet you!
Dennis Smith CalBRE #00476662 – 1265 Carlsbad Village Dr. #100, Carlsbad CA 92008
In case you can not view this video here, please click the link below to view Haciendas Homes for Sale on my YouTube channel: https://youtu.be/-jclNdGZfGc