How can I search for homes in Carlsbad CA and other areas of San Diego County.
On the front page of this website is a basic home search site where you can choose the price range, bedrooms, bathrooms and city.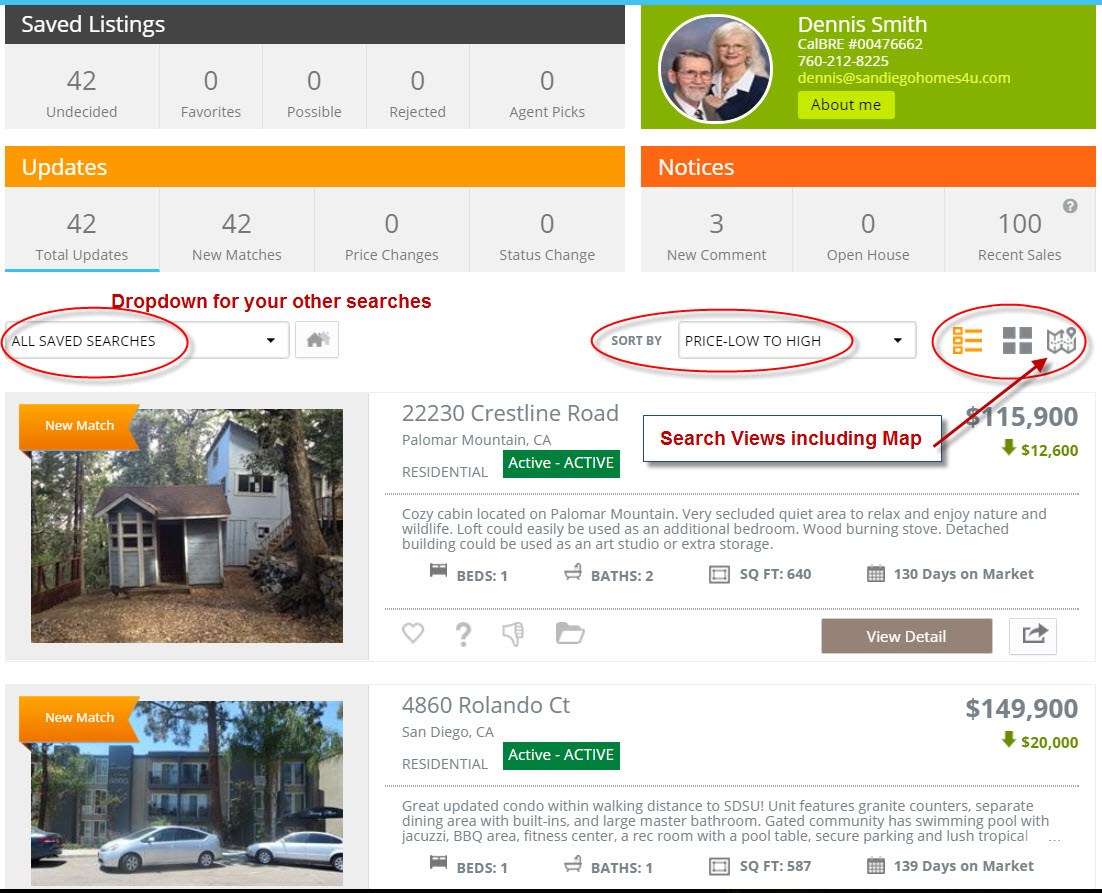 ---
Want more choices in your Carlsbad home search?
You can contact me and discuss your needs, wants and desires and then I can put together a much more detailed search which can include over 200 categories along with a map search.  This is going to be your most accurate, detailed search possible on any platform without exception.  The categories and the data come directly from the MLS (Multiple Listing Service) where all the San Diego County Real Estate agents are required to input their listings along with pictures and details.
The best way to accomplish your home search goals is to sit and go thru the search options together in front of a computer.  That way you will be able to see what the options and limitations are.  We may have to build several searches to reach your objective.  If you wanted a single story Carlsbad home but not many were available in your price range or area, we could do a second search for a two story home with a Master Bedroom on the entry level.  We might also do a third search for a 2 story home with a den or a bedroom on the entry level.  You will never be able to do this type of searching and detail any better than meeting with Dennis Smith.
I can send these homes to you in many different frequencies.  If you are searching for a home and are ready to make an offer as soon as a property that meets your needs, you need this information ASAP!!!  I can set it up that you receive your home search results within a few minutes of the listing agent hitting the "Save" button on the MLS.  You would know almost immediately if there was a new listing, a listing that dropped in price or fell out of escrow and returned to the market.  Do not need the information immediately?  I can send it to you daily, weekly, monthly or every "X" number of days.  You can also pick the time of day you will receive your information.
Once I have set this up, you will be able to view the homes you have found any time you want because the search results are always going to be accurate as of the time you log into your search results portal.
Here are the screen shots for a San Diego County Foreclosure home search as of January 2017. It will look the same for you except you will see it with your search results.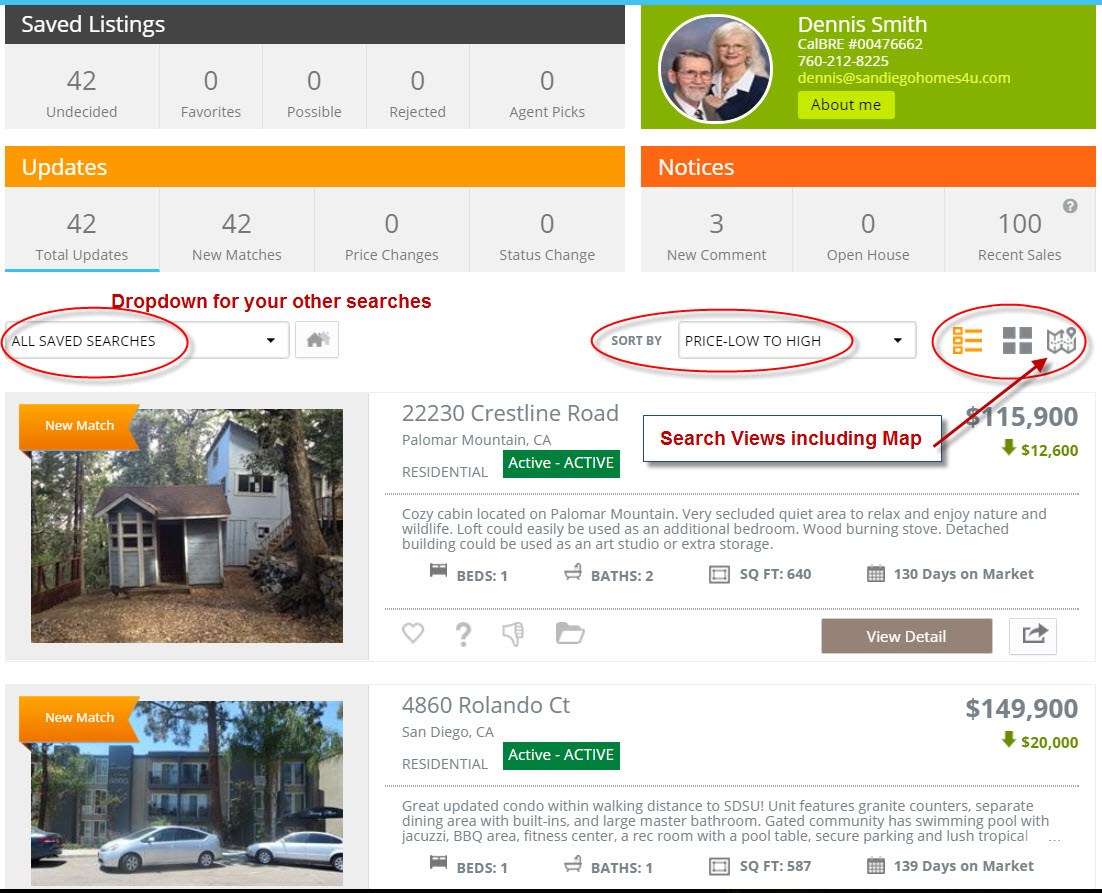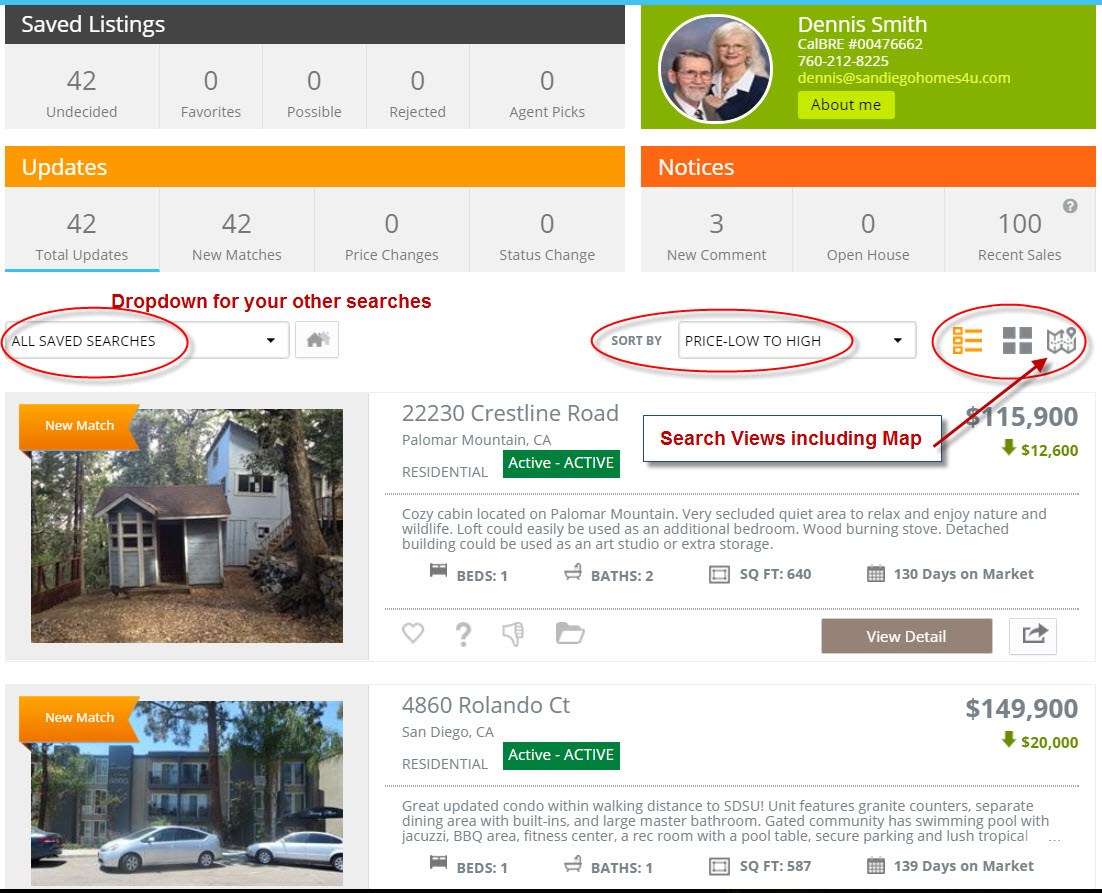 ---
You can see where the homes are located in your search by the map.
---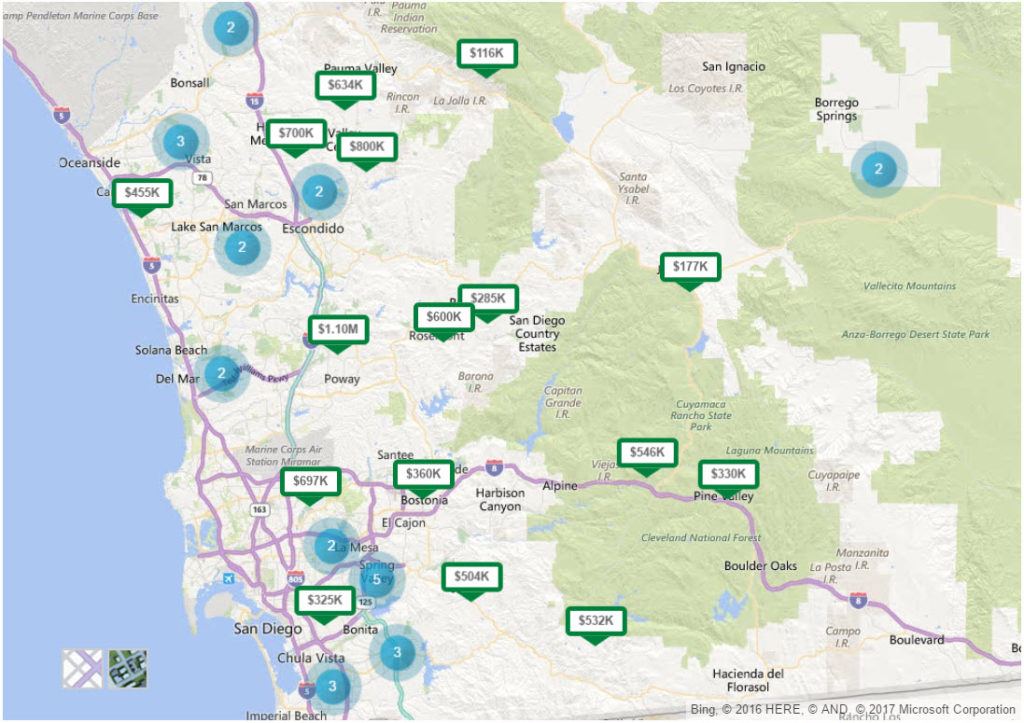 ---
See all the pictures along with the property statistics.
---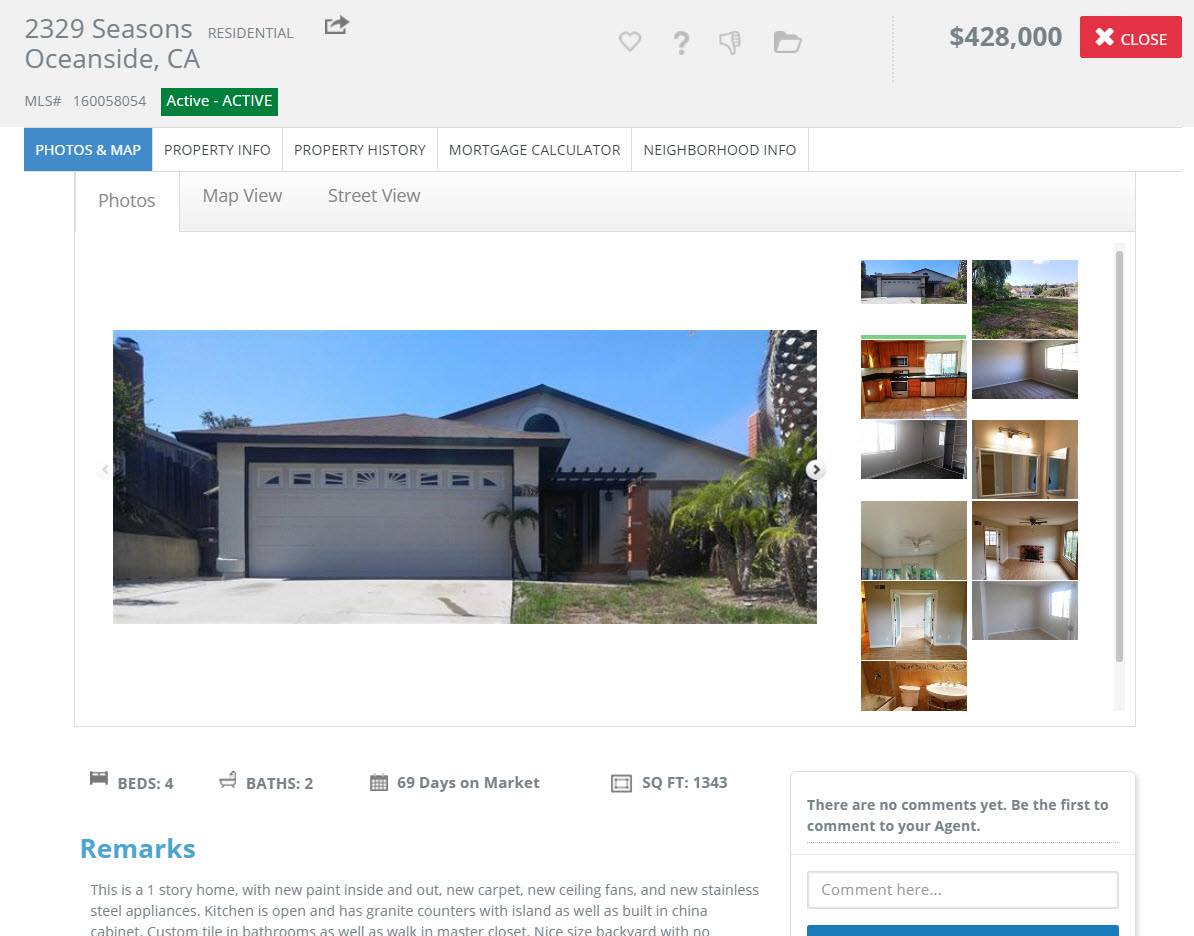 ---
See the property information and stats.
---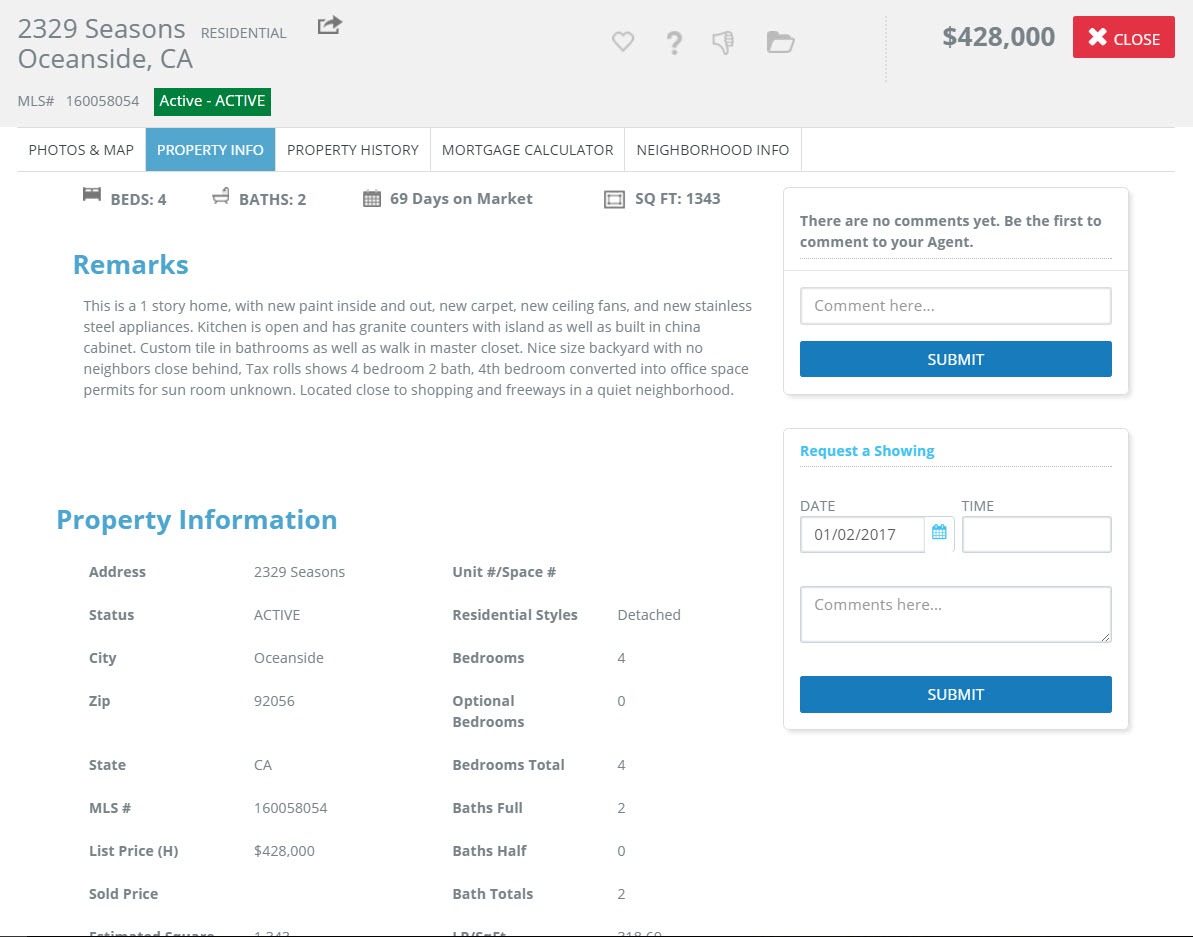 ---
Property History information below shows all the previous listings along with transactions and pricing history back to 1994.
---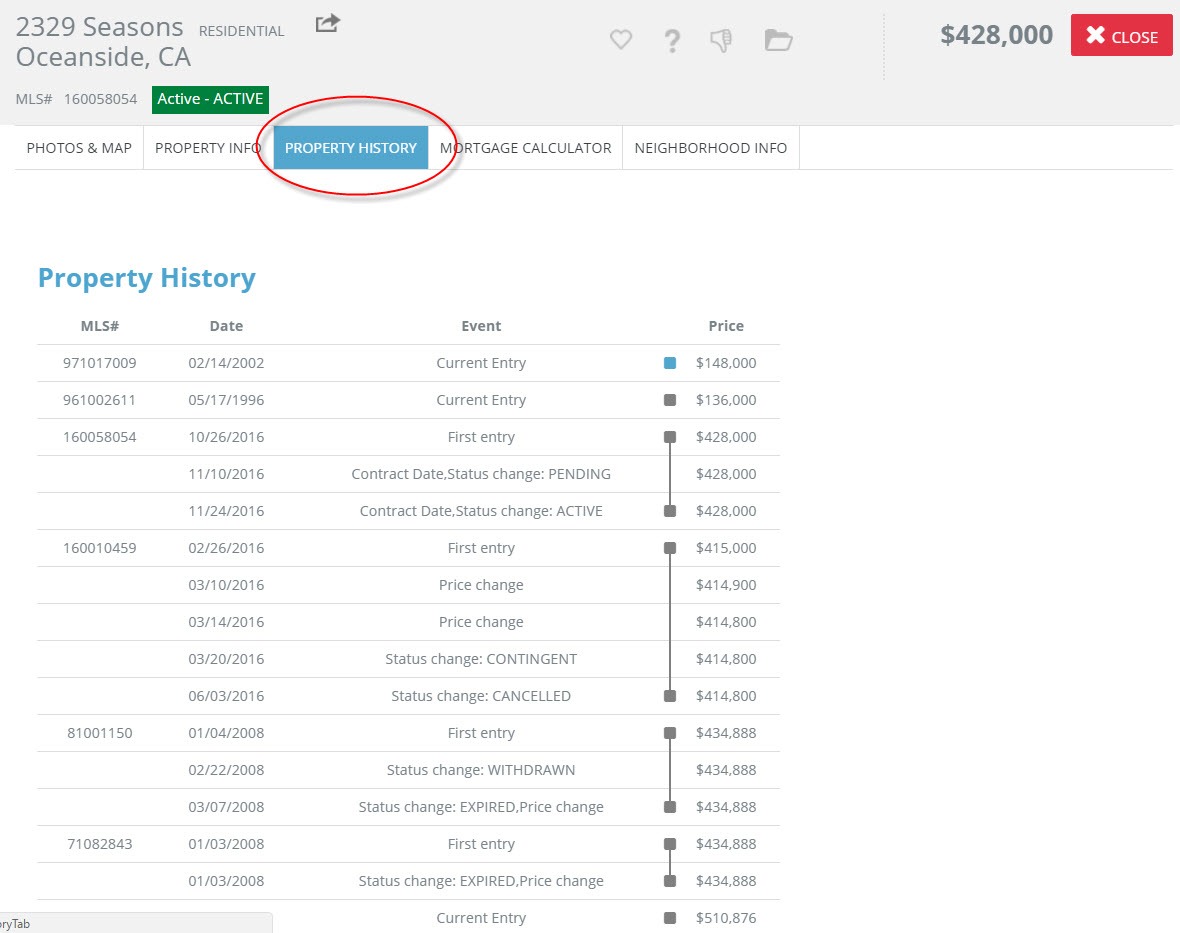 ---
Find out what your Carlsbad home could cost using this Mortgage Calculator.
---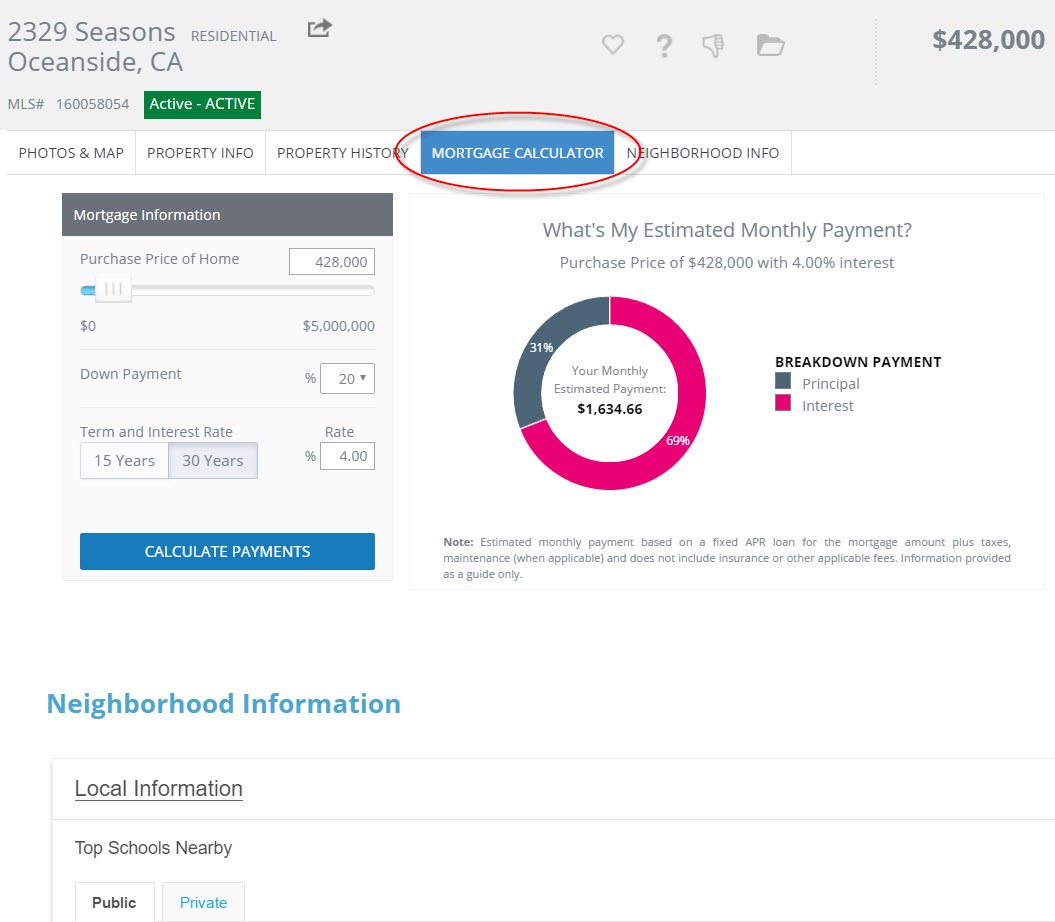 ---
Local school information can be helpful but always check the school site for the boundaries if it is important to you.
---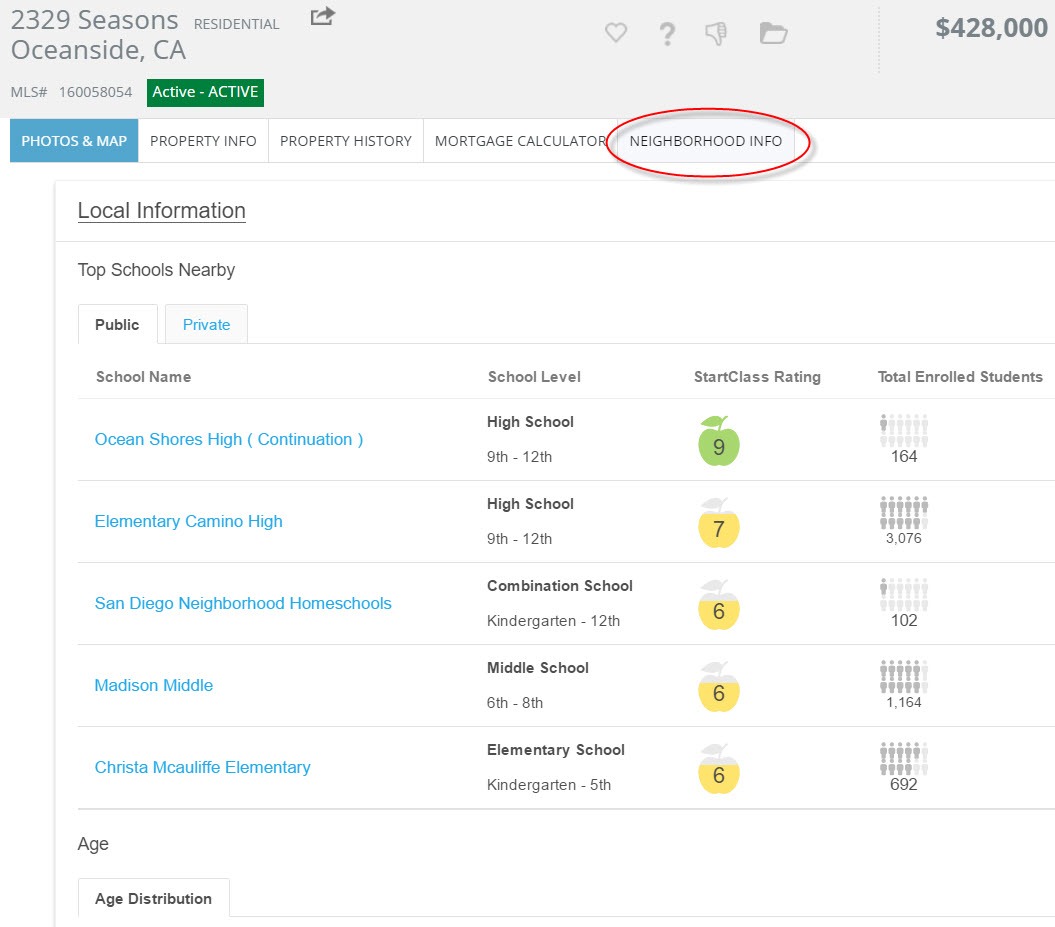 ---
You Can Build and Save your own Carlsbad or San Diego County Home Search.
---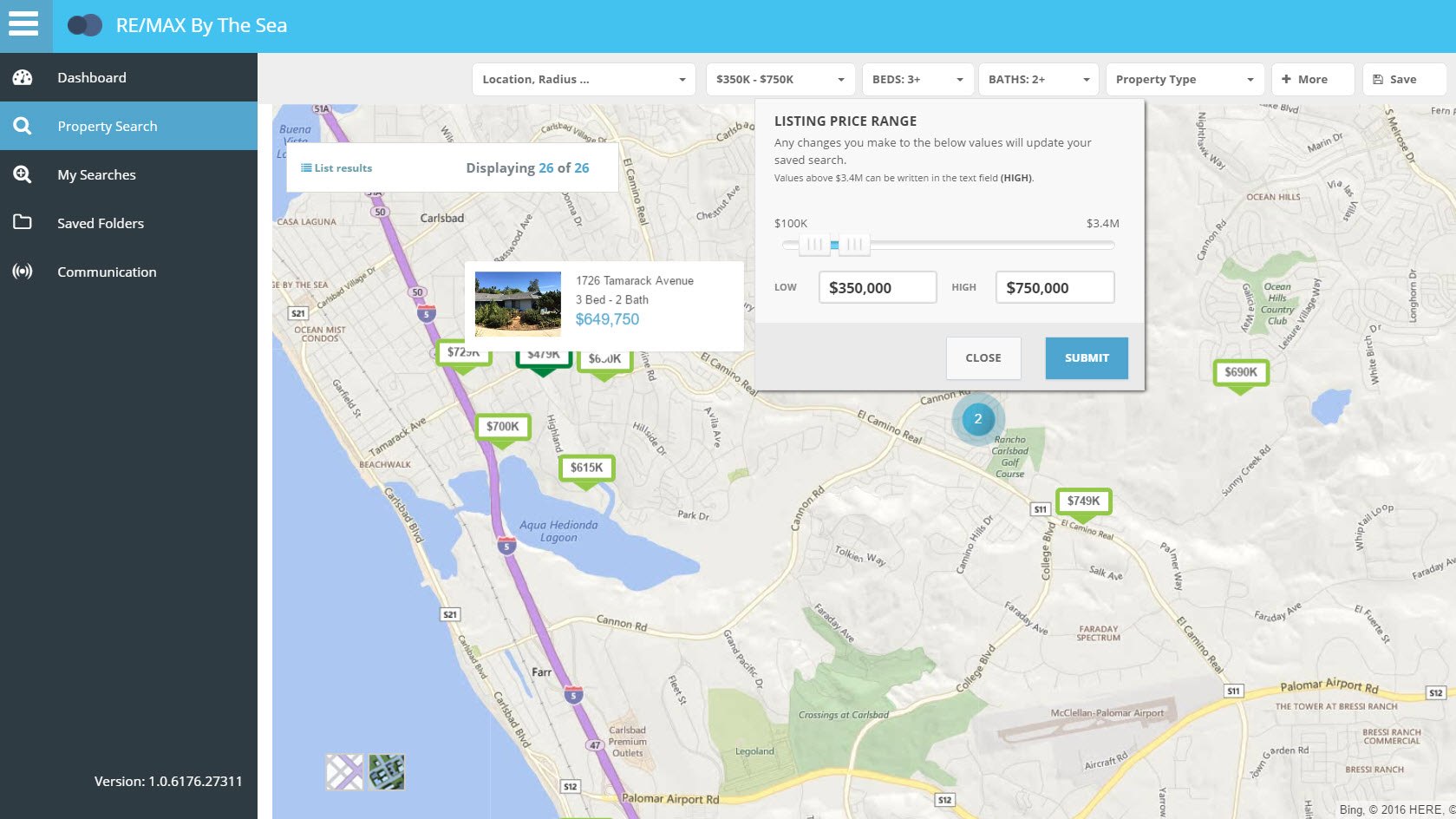 ---
Please contact me if you would like your own personalized Carlsbad or San Diego County Home Search e-mailed to you on your timeframe.
Dennis Smith
Cell/Text 760-212-8225
dennis@SanDiegoHomes4u.com